Ľutujeme, spoločnosť ponúkajúca danú pracovnú pozíciu ukončila zverejnenie ponuky na stránke.
Ďakujeme za porozumenie.
Zobraziť podobné ponuky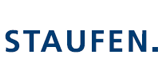 Staufen AG
Senior Consultant (m/f/d) Slovakia and Czech Republic
Inside every company there is an even better one. With this conviction, Staufen AG has been advising and qualifying companies and employees around the world since 1994. Staufen AG offers its customers a unique combination of specialist consulting and organizational development. It is only when process excellence and leadership excellence are integrated that a sustainable culture of change can be ensured in the company in the long term.
Join our team as
Senior Consultant (m/f/d) Slovakia and Czech Republic
Your challenge.
As a Senior Consultant, you will be responsible for customer support and new customer acquisition in the Slovak and Czech market.
With the help of your network, you will expand Staufens's business field as a leading consultancy for operational excellence and reliable partner for the implementation of lean transformation processes in Slovakia and the Czech Republic.
In addition, as a project manager, you will take on challenging consulting projects and significantly support our customers in various industries with innovative hands-on solutions.
With your expert knowledge and a keen sense for the needs of our customers, you identify potential for improvement and subsequently implement effective processes according to the Lean principles.
Your expertise.
Successful technical or business studies and relevant professional experience (e.g. in the automotive industry) in a responsible position, e.g. in production, or in consulting
Excellent know-how in sales, acquisition, relationship management and long-term customer development
Extensive experience in at least one of the fields of process optimization / lean management, leadership excellence, supply chain management or digitalization, as well as modern project management methods
Consultant personality: strong communication skills, analytical, solution-oriented, self-reliant and always a confident and professional appearance even under time pressure
Unlimited willingness to travel within Central Europe and excellent knowledge of the Czech or Slovak language as well as German or English, both spoken and written
Our offer.
Diverse & international: challenging projects that require exactly your skills and where we and our customers at management level rely on your ideas for strategic issues.
Customized & in-depth: You can quench your thirst for knowledge through further education opportunities at the Staufen Academy, at the internal Summer School, and through coaching and training sessions.
Collegial & at eye level: our corporate culture and cooperation with experienced colleagues from industry and consulting as well as managers who always have an open ear for you.
Attractive & comprehensive: your salary package including company car and other benefits such as vacation offers, working time models and a fitness membership for nationwide use.
Regular & for us simply a matter of course: Team events and company celebrations - so that we grow even closer together as a powerful team
Are you interested?
We look forward to receiving your online application and speaking with you. If you have any questions, please contact Lilla Theurer (HR Business Partner).
STAUFEN.AG
Beratung.Akademie.Beteiligung
Blumenstraße 5 | D-73257 Köngen
Phone +49 7024 8056-0
Send CV to the company