Ľutujeme, spoločnosť ponúkajúca danú pracovnú pozíciu ukončila zverejnenie ponuky na stránke.
Ďakujeme za porozumenie.
Zobraziť podobné ponuky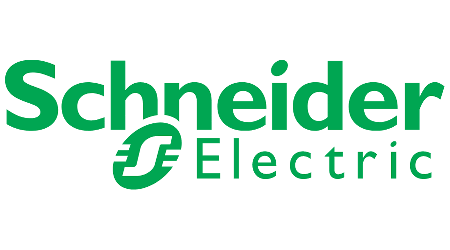 Apprenticeship IT specialist or Electronics technician (f/m/d)
Schneider Electric is a leader in the digital transformation of energy management and automation. Our technologies enable the world to use energy safely, efficiently and sustainably. We strive to foster a global economy that is both environmentally viable and highly productive.
Apply now for our apprenticeship as an IT specialist (f/m/d) system integration or electronics technician (f/m/d) with focus on building automation to become a Schneider Electric apprentice!
Our apprenticeship in a nutshell:
Where: Location Ratingen / Seligenstadt, courses at the vocational school, additionally you will spend a part of your training at one of our partner companies
From when: 01.08.2023 / 01.09.2023
Duration: 3 - 3.5 years
Remuneration (current status): 1st year: 1078€, 2nd year: 1132€, 3rd year: 1211€, 4th year: 1281€.
What it's about: Together with your team, you determine our customer's needs. For this purpose, you plan and configurate solutions in the building automation sector incl. IT systems
That's what you will learn with us:
You will learn how to conduct troubleshooting in building technology systems, how to check safety and protective functions of electrical systems and how to maintain building technology. You will also learn how to advise clients, calculate orders and accept third-party services.
Implementation of IT solutions in the field of building automation
Administration of physical and IT systems and virtualization solutions
Consulting and training of users in their IT and network solutions
That´s why you should apply with us:
We support you with your start in Germany (e.g. intensive German course)
Work with meaning! As one of the most sustainable companies in the world, you can create a green future with us.
Varied and responsible tasks
A modern employer and competent trainers
Additional training opportunities, flexible working hours as well as respectful interaction with each other and a good atmosphere in the team
Many career paths - Germany-wide as well as internationally
We will not leave you alone with your problems! You will have a permanent contact person who will support you during your entire time at the company.
That´s important to us:
Math and physics excite you!
Your German language skills meet at least a certified B2 level
You are interested in modern IT-systems, IT-networks and computers.
You are dependable, curious and have creative ideas for solutions.
Send CV to the company