Ľutujeme, spoločnosť ponúkajúca danú pracovnú pozíciu ukončila zverejnenie ponuky na stránke.
Ďakujeme za porozumenie.
Zobraziť podobné ponuky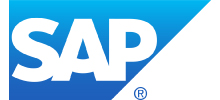 Cloud DevOps Engineer

Software-Development Operations
Requisition ID: 310124
Work Area: Software-Development Operations
Expected Travel: 0 - 10%
Career Status: Professional
Employment Type: Regular Full Time
Location: Bratislava, SK, 821 09
SAP innovations help more than 400,000 customers worldwide work together more efficiently and use business insight more effectively. Originally known for leadership in enterprise resource planning (ERP) software, SAP has evolved to become a market leader in end-to-end business application software and related services for database, analytics, intelligent technologies, and experience management. As a cloud company with 200 million users and more than 100,000 employees worldwide, we are purpose-driven and future-focused, with a highly collaborative team ethic and commitment to personal development. Whether connecting global industries, people, or platforms, we help ensure every challenge gets the solution it deserves. At SAP, we build breakthroughs, together.
Designed exclusively for small businesses, SAP Business One is the best-selling SAP ERP solution in terms of a number of customers and aims to become the global market leader in the small enterprise application market.
We are looking for a Developer for our cloud delivery team. The mission is to build a cloud offering based on SAP Business One product using modern automation, deployment and monitoring tools. The solution that is easy to deploy and operate while retaining key cloud capabilities like high availability, stability, resilience, high performance and low operation costs.
Tasks and responsibilities:
- Build tools and automation to optimize the day-to-day cloud operation, based on a deep understanding of product architecture, by leveraging tools and languages like Salt, Zabbix, Jenkins, Python, Java, HTML5
- Communicate and collaborate with global product management, support and cloud operations teams around the world to fulfil the requirements in time and quality
- Liaising with Cloud Operations Teams to identify bugs and missing product functionality for future releases
Key requirements
Proficient in any OOP programming language like Java, C++
Experience with scripting languages like Python, JavaScript, PowerShell, Bash
Experience with some RDBMS
Basic understanding of networking
Language Skill:
Fluent English (written & oral) and proactive communication skills
Beneficial skills
Experience with automation tools like Salt, Ansible, Puppet, etc.
Windows and Linux admin experience
Experience with SAP HANA
Experience with cloud product development and operations (AWS, Azure, Google Cloud, Open Stack)
Familiar with Jira and GitHub
Mindset
Excellent problem solving & analytical ability
Passionate about new technologies and tools
Strong customer focus & aptitude to deal with complex issues
Our company culture is focused on helping our employees enable innovation by building breakthroughs together. How? We focus every day on building the foundation for tomorrow and creating a workplace that embraces differences, values flexibility, and is aligned to our purpose-driven and future-focused work. We offer a highly collaborative, caring team environment with a strong focus on learning and development, recognition for your individual contributions, and a variety of benefit options for you to choose from. Apply now!
BENEFITS WE PROVIDE TO OUR EMPLOYEES
Initial onboarding and continuous training (e.g. paid LinkedIn learning and others)
Flexible working time and work from home possibility
SAP Stock Employee Purchase Plan
Additional 5 days of vacation
Meal allowance fully paid by company
Contribution to sport/culture/leisure
Sick days
Package of health care benefits (private healthcare services, preventive cancer check-up, ..)
Contribution to the pension scheme (3rd pillar)
Life and accident insurance
Modern offices in the city center
Others small perks like bicycle parking place, free gym in the office, free parking
Send CV to the company