Ľutujeme, spoločnosť ponúkajúca danú pracovnú pozíciu ukončila zverejnenie ponuky na stránke.
Ďakujeme za porozumenie.
Zobraziť podobné ponuky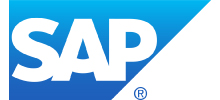 Senior Industry Cloud Infrastructure Specialist

Solution and Product Management
Requisition ID: 326392
Work Area: Solution and Product Management
Expected Travel: 0 - 10%
Career Status: Professional
Employment Type: Regular Full Time
Location: Bratislava, SK, 821 09
SAP innovations help more than 400,000 customers worldwide work together more efficiently and use business insight more effectively. Originally known for leadership in enterprise resource planning (ERP) software, SAP has evolved to become a market leader in end-to-end business application software and related services for database, analytics, intelligent technologies, and experience management. As a cloud company with 200 million users and more than 100,000 employees worldwide, we are purpose-driven and future-focused, with a highly collaborative team ethic and commitment to personal development. Whether connecting global industries, people, or platforms, we help ensure every challenge gets the solution it deserves. At SAP, we build breakthroughs, together.
We are looking for a highly motivated Senior Infrastructure Specialist with broad knowledge to manage the technical components and the life cycle of system environments on various technical platforms and infrastructures.
The mission of the Trial & Discovery team is to enable our stakeholders to easily experience SAP Cloud Products and to simplify product consumption by providing central trial services. We develop and operate a consistent and cost-effective trial environment in the cloud to guarantee a world-class trial experience for SAP prospects, partners, and customers. The team's focus is on delivering Cloud Trials across SAP's Cloud product portfolio. Major deliverables are up-and-running customer-like trial systems as well as complementary content like guided tours.
We are a team based in St.Leon-Rot/Germany embracing a cooperative, professional and fun working atmosphere and practicing a trust-based working model. You will be part of a growing, dynamic, creative team, that will allow you to unfold your individual potential.
For this team we are looking for a highly motivated Senior Infrastructure Specialist with broad knowledge to manage the technical components and the life cycle of system environments on various technical platforms and infrastructures. In close cooperation with industry cloud teams and multiple stakeholders you will technically set up, integrate, and manage these environments. Special focus will lie on integrating SAP's digital core with multiple LoB/BTP solutions and helping to solve existing integration challenges.
EXPECTATIONS AND TASKS
Manage provisioning and life-cycle of industry cloud environments in close alignment with the infrastructure providers
Set up and integrate system components from different LoB/BTP solutions to enable integrated scenarios
Orchestrate integration and operations of industry cloud landscapes
Coordinate user management, system access, authentication, and authorization concepts
Organize landscape monitoring and reporting
Automate and run health checks and test scripts
Manage feedback channels to development for technical gaps, bugs, etc.
Provide technical 1st level support and troubleshooting for reported problems
Support creation of operation concepts
EDUCATION AND QUALIFICATIONS / SKILLS AND COMPETENCIES
Required skills
Experience in infrastructure management or technical consulting for various SAP solutions and technologies (e.g. S/4HANA Cloud, Business Technology Platform, Successfactors, Ariba, Concur, …)
Good understanding of SAP integration technologies (e.g. SAP Cloud Integration, Master Data Integration / Orchestration)
Fluent communication in English
Basic experiences in project management as well as stakeholder management
Independent and self-managed working style and strong team-player
Strong problem-solving capabilities and "can-do" attitude
Preferred skills
Good presentation and communication skills to present complex information in a clear and appealing manner
WORK EXPERIENCE
Minimum 3 years relevant work experience in technical consulting or infrastructure management in cloud environments
Our company culture is focused on helping our employees enable innovation by building breakthroughs together. How? We focus every day on building the foundation for tomorrow and creating a workplace that embraces differences, values flexibility, and is aligned to our purpose-driven and future-focused work. We offer a highly collaborative, caring team environment with a strong focus on learning and development, recognition for your individual contributions, and a variety of benefit options for you to choose from. Apply now!
BENEFITS WE PROVIDE TO OUR EMPLOYEES
Initial onboarding and continuous training (e.g. paid LinkedIn learning and others)
Flexible working time and work from home possibility
SAP Stock Employee Purchase Plan
Additional 5 days of vacation
Meal allowance fully paid by company
Contribution to sport/culture/leisure
Sick days
Package of health care benefits (private healthcare services, preventive cancer check-up, ..)
Contribution to the pension scheme (3rd pillar)
Life and accident insurance
Modern offices in the city center
Others small perks like bicycle parking place, free gym in the office, free parking
Send CV to the company