Ľutujeme, spoločnosť ponúkajúca danú pracovnú pozíciu ukončila zverejnenie ponuky na stránke.
Ďakujeme za porozumenie.
Zobraziť podobné ponuky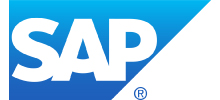 Developer (JavaScript backend)

Software-Development Operations
Requisition ID: 302607
Work Area: Software-Development Operations
Expected Travel: 0 - 10%
Career Status: Professional
Employment Type: Regular Full Time
Location: Bratislava, SK, 821 09
SAP innovations help more than 400,000 customers worldwide work together more efficiently and use business insight more effectively. Originally known for leadership in enterprise resource planning (ERP) software, SAP has evolved to become a market leader in end-to-end business application software and related services for database, analytics, intelligent technologies, and experience management. As a cloud company with 200 million users and more than 100,000 employees worldwide, we are purpose-driven and future-focused, with a highly collaborative team ethic and commitment to personal development. Whether connecting global industries, people, or platforms, we help ensure every challenge gets the solution it deserves. At SAP, we build breakthroughs, together.
Since its establishment in 2003, SAP Development center in Bratislava has become the leading provider of high quality products and services to international SAP customers. We are currently expanding our team in order to support development and operations of a new software product intended for a large enterprise audience.
The SAP Intelligent Spend Management team is developing an analytics solution that provides a comprehensive view of customer's data at SAP. SAP is in a unique position in this area, considering that 77% of the world's transaction revenue touches an SAP system at some point. The challenge is to collect data from heterogenous SAP systems, and provide the customers with a centralized and unified view of their spend situation.
If you are interested in cloud software development, wrestling with APIs to integrate diverse cloud products towards a common goal, supporting a large amount of SAP customers with one configurable software solution, and working in an informal environment with both local and international colleagues, we are looking for you.
Qualifications
Technically oriented person with problem solving abilities
Ability to contribute towards design of cloud software products
Programing proficiency; experience with TypeScript or JavaScript is an advantage
Knowledge of RESTful web services and hyperscalers is an advantage
Communicative and flexible nature
English at an intermediate level
BENEFITS WE PROVIDE TO OUR EMPLOYEES
Initial onboarding and continuous training (e.g. paid LinkedIn learning and others)
Flexible working time and work from home possibility
SAP Stock Employee Purchase Plan
Additional 5 days of vacation
Meal allowance fully paid by company
Contribution to sport/culture/leisure
Sick days
Package of health care benefits (private healthcare services, preventive cancer check-up, ..)
Contribution to the pension scheme (3rd pillar)
Life and accident insurance
Modern offices in the city center
Others small perks like bicycle parking place, free gym in the office, free parking
Our company culture is focused on helping our employees enable innovation by building breakthroughs together. How? We focus every day on building the foundation for tomorrow and creating a workplace that embraces differences, values flexibility, and is aligned to our purpose-driven and future-focused work. We offer a highly collaborative, caring team environment with a strong focus on learning and development, recognition for your individual contributions, and a variety of benefit options for you to choose from. Apply now!
Send CV to the company