Ľutujeme, spoločnosť ponúkajúca danú pracovnú pozíciu ukončila zverejnenie ponuky na stránke.
Ďakujeme za porozumenie.
Zobraziť podobné ponuky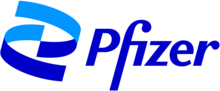 Content and Channel Specialist
Pfizer
Wage (gross)
From 2 100 EUR/month
Information about the position
Job description, responsibilities and duties
POSITION SUMMARY

Content & Channel Specialist acts as an advisor to markets on how to design, produce and distribute content for different channels of digital communication with Health Care Professionals (HCPs).

Content & Channel Specialist builds capabilities among marketers to create omni-channel content creation skills.

In collaboration with Brand managers and based on overall marketing strategy for each product this role is critical to improve and optimize the way that brands interact, communicate and engage with HCPs.

POSITION RESPONSIBILITIES

-Works with CBLs, and other commercial roles to develop holistic omni-channel strategic plan for market

-Provides personalized and tailored support and guidance on local execution to content creators and brand teams

-Provides a consistent "One Pfizer" approach to deliver cutting-edge channel orchestration and content development best practice based on local knowledge and experience, e.g.,
• Channel support, analytics and utilization KPIs for omni-channel marketing strategy effectiveness
• Content format and delivery to meet local customer needs
Web Portal (Galaxy):
• Support creation of new content for portal via Canvas
• Support communication between CLBs and agency
• Monitoring of content up-to-dateness
• Facilitate approval process of content
Mass Mail Campaigns:
• Support of creation of new content
• Assigning campaigns from CBLs to system
• Regular reporting KPIs of campaigns
Rep Triggered Email:
• Support of creation of new content
• Support communication between CLBs and agency
-Works with CBL and other commercial roles to translate strategy and tactics into yearly content plan

-Advises CBLs on how to orchestrate the use of approved channels by customer type, considering their affinity to ensure the best experience possible for the customer

-Audits content proposal and provide recommendations on how to make content omni-channel adapted

-Develops omni-channel best-practices & trainings and actively brings to them to markets in collaboration with global and regional functions

-Develops trainings to create/enhance agile, omni-channel content creation capabilities in collaboration with L&D

ORGANIZATIONAL RELATIONSHIPS
• Category Leads
• Marketing colleagues
• Medical colleagues
• Field Force colleagues
• GLocal brand teams
• Category Coordinators
• Biopharma Operations, Digital
• External agencies
Employee perks, benefits
To apply, please visit our website www.pfizercareers.com and search Job ID: 4879436
Requirements for the employee
Candidates with education suit the position
Secondary with school-leaving examination
Follow-up/Higher Professional Education
University education (Bachelor's degree)
University education (Master's degree)
Language skills
English - Proficiency (C2) and Slovak - Proficiency (C2)
Personality requirements and skills
DUCATION AND EXPERIENCE
• Digital marketing experience
• Project management
• Understanding of measurement and metrics
• Experience in planning and executing marketing programs across the digital ecosystem
• Good orientation in the pharmaceutical environment - advantage
• Both HCP and Consumer digital marketing and communications experience - advantage
• University Degree or equivalent qualification/experience

SKILLS & KNOWLEDGE REQUIREMENTS
• Strategic thinking
• Strong analytical skills
• Innovation
• Creativity
• Driving change
• Understanding of online campaign management, advertising systems and media technologies
• Ability to collaborate and navigate in a heavily matrixed environment
• Advanced Office 365
• Master iOS user
• Marketing Execution
• Project management
• Vendor management
• Prioritization skills
• Excellent communication skills
• Well organized and self-motivated
• Ability to work effectively under pressure
• Ethics and integrity
• Slovak language proficiency
• Proficiency in spoken and written English
Advertiser
Brief description of the company
Breakthroughs That Change Patients' Lives: Pfizer is a leading research-based biopharmaceutical company. We apply science and our global resources to deliver innovative therapies that extend and significantly improve lives. Every day, Pfizer colleagues work across developed and emerging markets to advance wellness, prevention, treatments and cures that challenge the most feared diseases of our time.To learn more, visit www.pfizer.com.
Contact
Send CV to the company