Ľutujeme, spoločnosť ponúkajúca danú pracovnú pozíciu ukončila zverejnenie ponuky na stránke.
Ďakujeme za porozumenie.
Zobraziť podobné ponuky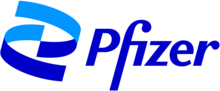 Accountant
Pfizer
Wage (gross)
1 500 EUR/month
Information about the position
Job description, responsibilities and duties
Limited contract with agency
POSITION SUMMARY:
All over the world, Pfizer colleagues are working together to positively impact health for everyone, everywhere. Each position at Pfizer touches and contributes to the success of our business and our world. That's why, as one of the global leaders in the biopharmaceutical industry, Pfizer is committed to seeking out inspired new talents who share our core values and mission of making the world a healthier place.
MAIN RESPONSIBILITIES / DUTIES:
PTE agenda - organizing regular training and awareness sessions regarding the procedure and updates for Travel and Entertainment, PTE monthly report check, audit documentation assistance, reports scanning
PO and e-pays approvals
E-pay control - check all e-pay transactions for withholding tax and cost center accuracy, back up only Citibank, Amex administrative
Preparation of expense reports journals for contracted employees
Possible rotation of tasks among team
Permanent monitoring of tax legislation and ability to implement occurred changes
Drive for continuous process improvements in the department
Preparation of financial statements and reports for senior management
Close cooperation with Finance Market Operations Lead (Slovakia)
Communication with auditors and Tax authorities by tax inspections
Invoice handling- monitoring and scanning
Active communication with marketing department/vendors/Dalian China
Accrual's management/ Expense reporting - monitoring and reviewing accruals
Preparation of manual journal entries (accruals, reversals, Ad hoc Z4, Z6 repostings)
Setting-up new GL account, cost centers, WBS, projects in SAP
Trial balance report - reviewing of assigned balance sheet GL accounts
Fixed asset capitalization/ FA quarterly review/TB check of FA
Reconciliation checks of leaving employee's accounts (Withholding salary calculations)
CIT preparation assistance
Employee perks, benefits
To apply, please visit our website www.pfizercareers.com and search Job ID: 4847038
Requirements for the employee
Candidates with education suit the position
University education (Bachelor's degree)
University education (Master's degree)
Language skills
English - Upper intermediate (B2)
Personality requirements and skills
Requirements:
EDUCATION AND EXPERIENCE
Bachelor´s/Master´s Degree in Finance or Tax
At least 3 years of relevant financial reporting, tax experience and/or accounting experience
Analytical skills
Fluent written and verbal English
Must have good communication and writing skills to interact with various departments and with external reporting authorities
PC skills required: excellent knowledge of Microsoft Excel, extensive use of Microsoft Office in general
Expect candidates to demonstrate these competencies:
Demonstrates business acumen
Acts decisively
Seizes accountability
Holds people accountable
Leads change
Self-awareness
Commits to "One Pfizer"
Advertiser
Brief description of the company
Breakthroughs That Change Patients' Lives: Pfizer is a leading research-based biopharmaceutical company. We apply science and our global resources to deliver innovative therapies that extend and significantly improve lives. Every day, Pfizer colleagues work across developed and emerging markets to advance wellness, prevention, treatments and cures that challenge the most feared diseases of our time.To learn more, visit www.pfizer.com.
Contact
Send CV to the company