Ľutujeme, spoločnosť ponúkajúca danú pracovnú pozíciu ukončila zverejnenie ponuky na stránke.
Ďakujeme za porozumenie.
Zobraziť podobné ponuky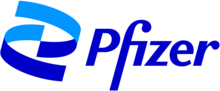 Key Account Manager Rare Diseases
Pfizer
Place of work
Bratislava region, Trnava region, Nitra region (The job requires travelling)
Wage (gross)
From 2 000 EUR/month
Information about the position
Job description, responsibilities and duties
KEY ACCOUNTABILITIES:
• Promote products to designed customers in hybrid format (F2F and virtual calls) in order to achieve territory plan objectives
• Management of Key Accounts
• Build and keep good relations and contacts with the key customers
• Diagnosis of situation of territory to design and implementation of territory business plan to achieve business objectives
• Educational seminars/webinars organization on regional level in cooperation with colleagues in the team, Marketing and Medical
• Regular reporting about relevant competitor activity or local issues to ensure appropriate action can be taken, bring proposals for actions
• Respect of Pfizer policies, company strategies and procedures, which were agreed during regular company strategy meetings.
• Active search for professional support from medical/distribution/commercial unit/governmental affairs or other business relevant departments based on territory needs
• Cross-functional working: be a valuable member of cross-functional team; close collaboration with Marketing and Medical
Employee perks, benefits
To apply please visit our website www.pfizercareers.com and search Job ID: 4855033


REGIONs: BA, NI,TT, TN, partly ZA & BB
Requirements for the employee
Candidates with education suit the position
University education (Bachelor's degree)
University education (Master's degree)
Language skills
English - Intermediate (B1)
Number of years of experience
2
Personality requirements and skills
EDUCATION, SKILLS & PROFESSIONAL REQUIREMENTS
• Good knowledge of pharmaceutical industry, minimum two years' experience in FF Representative/KAM position
• Excellent selling skills, with a proven track record of success
• Experience with hybrid promotion (F2F and virtual)
• Proven capabilities in strategic thinking, territory planning, quantitative and qualitative analysis
• Good written and verbal communication skills, networking seniority, teamwork and cooperation
• Strong computer skills
• Result-orientation with willingness to take responsibility and initiative
• Good project and process management skills, with an ability to work effectively on multiple tasks
• Change Agile, willingness to learn, receiving and act on feedback from team members, trainer, managers
• University degree (medicine, pharmacy or natural sciences preferred)
• Ability to communicate English
• Fluent in Slovak
Advertiser
Brief description of the company
Breakthroughs That Change Patients' Lives: Pfizer is a leading research-based biopharmaceutical company. We apply science and our global resources to deliver innovative therapies that extend and significantly improve lives. Every day, Pfizer colleagues work across developed and emerging markets to advance wellness, prevention, treatments and cures that challenge the most feared diseases of our time.To learn more, visit www.pfizer.com.
Contact
Send CV to the company