Ľutujeme, spoločnosť ponúkajúca danú pracovnú pozíciu ukončila zverejnenie ponuky na stránke.
Ďakujeme za porozumenie.
Zobraziť podobné ponuky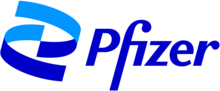 Business Unit Coordinator
Pfizer
Wage (gross)
From 1 300 EUR/month
Information about the position
Job description, responsibilities and duties
Employment Type: contract via agency Grafton

Duration: limited - contract to be signed for 1 year

POSITION SUMMARY

The task of the Business Unit Coordinator is to support Category Lead (CBL) and the employees of the marketing and sales department to be more efficient and more effective in their job. Provide administrative support, project coordinating role during execution of marketing and sales events. Support sales force in their activities with KOL management. Ensure all compliance, MAPP, FCPA and local legislation requirements in all marketing processes in cooperation with marketing managers.

Reporting to Category Lead.

A detailed version of the job description is available in www.pfizercareers.com - ID Job Requisition 4836380
Requirements for the employee
Candidates with education suit the position
University education (Bachelor's degree)
University education (Master's degree)
Educational Specialization
marketing or related field
Language skills
English - Advanced (C1) and Slovak - Proficiency (C2)
Number of years of experience
3
Personality requirements and skills
EDUCATION AND EXPERIENCE

• Bachelor's Degree; Master degree in marketing or a related field
• 3 years experience in pharmaceutical industry in marketing
• Very good PC skills, MS Excel, Word, Outlook, Power Point
Expect candidates to demonstrate these competencies:
• Well organized with ability to be flexible, prioritize multiple demands and effectively perform under tight timelines
• Results driven, and able to problem solve whilst working collaboratively as part of a marketing team
• Exceptional interpersonal skills, Proactivity and positive approach, team player
• Vendor management
• High level of compliance processes and management
• Broad knowledge of organizational structure, company policies and procedures (gained through extensive experience of working in an office environment).
• Proficiency in the local language as well as English proficiency
• Confidentiality
• Acts decisively
• Seizes accountability
• Commits to "One Pfizer"
Advertiser
Brief description of the company
Breakthroughs That Change Patients' Lives: Pfizer is a leading research-based biopharmaceutical company. We apply science and our global resources to deliver innovative therapies that extend and significantly improve lives. Every day, Pfizer colleagues work across developed and emerging markets to advance wellness, prevention, treatments and cures that challenge the most feared diseases of our time.To learn more, visit www.pfizer.com.
Contact
Send CV to the company