Ľutujeme, spoločnosť ponúkajúca danú pracovnú pozíciu ukončila zverejnenie ponuky na stránke.
Ďakujeme za porozumenie.
Zobraziť podobné ponuky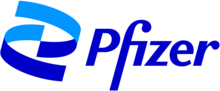 Sales Force Execution / Alignment Officer
Pfizer
Information about the position
Job description, responsibilities and duties
Why Patients Need You
Through the power of our seven portfolios, we have an unparalleled opportunity to learn faster, act quicker, and be bolder. Whether you are responsible for leading commercial strategies or supporting the development and implementation, your role can transform the way we launch our products to get them into the hands of patients faster and with more impact.

What You Will Achieve
You will be responsible for ensuring that commercial services are flawlessly delivered across all local business units. You will work on coordination of quality delivery of agreed services in Field Force deployment and automation, data management, commercial optimization etc. in line with global strategy as well as business and legal requirements in assigned country or business unit.

As a Senior Associate, your knowledge and skills will contribute towards the goals and objectives of the team. Your focus and ability to meet team targets will help in completing critical deliverables. Your innovative use of communication tools and techniques will facilitate in explaining difficult issues and establishing consensus between teams.

It is your hard work and focus that will make Pfizer ready to achieve new milestones and help patients across the globe.

How You Will Achieve It
• Contribute to the completion of complex projects, manage own time to meet agreed targets and develop plans for work activities on own projects within a team.
• Support strategic project delivery and management, including business growth driving projects, 3rd party collaboration projects.
• Oversee team cost centers, budget submissions and coordinate with finance to manage ongoing tracking, reporting and quarterly close process.
• Lead and / or participate in relevant cross functional teams with Pfizer Digital Procurement & Global Logistics & Supply.
• Act as a leader and/or point of contact for select projects, either alone or in partnership.
• Provide day-to-day operational support to enhance goal clarity, communication, and team engagement.
• Create agendas, coordinate pre-read and presentation materials to ensure adequate content, issue and track meeting agreements and follow up on action items.
• Create and adapt communication plans and messages in support of the local SMS colleagues.
• Responsible for communicating with relevant teams in daily work and establishing a good cooperative relationship.
• Facilitate calendar management and resolution of issues through collaboration and diplomacy with other Administrative Assistants.
Requirements for the employee
Candidates with education suit the position
University education (Bachelor's degree)
University education (Master's degree)
Number of years of experience
3
Personality requirements and skills
Qualifications

Must-Have
• Bachelor's Degree
• 3+ years' experience
• Proven ability in managing day-to-day planning and operational activities
• Solid problem solving, facilitation and analytical skills
• Strong project management skills and ability to lead and drive projects from start to finish
• Possess a high energy level, sense of urgency, creativity, decisiveness, ability to work hard and well under pressure
• Strong interpersonal skills, with a demonstrated ability to manage people and foster teamwork
• Strong proficiency in MS Project, Word, Excel, PowerPoint, Outlook

Nice-to-Have
• Master's degree
• Relevant biopharmaceutical industry experience
• Competent with business systems and capable of learning new applications

This is an individual contributor role.
Advertiser
Brief description of the company
All over the world, Pfizer colleagues are working together to positively impact health for everyone, everywhere. Each position at Pfizer touches and contributes to the success of our business and our world. That's why, as one of the global leaders in the biopharmaceutical industry, Pfizer is committed to seeking out inspired new talents who share our core values and mission of making the world a healthier place.
Contact
Send CV to the company