Ľutujeme, spoločnosť ponúkajúca danú pracovnú pozíciu ukončila zverejnenie ponuky na stránke.
Ďakujeme za porozumenie.
Zobraziť podobné ponuky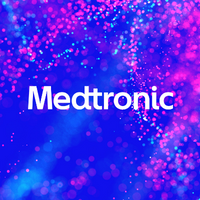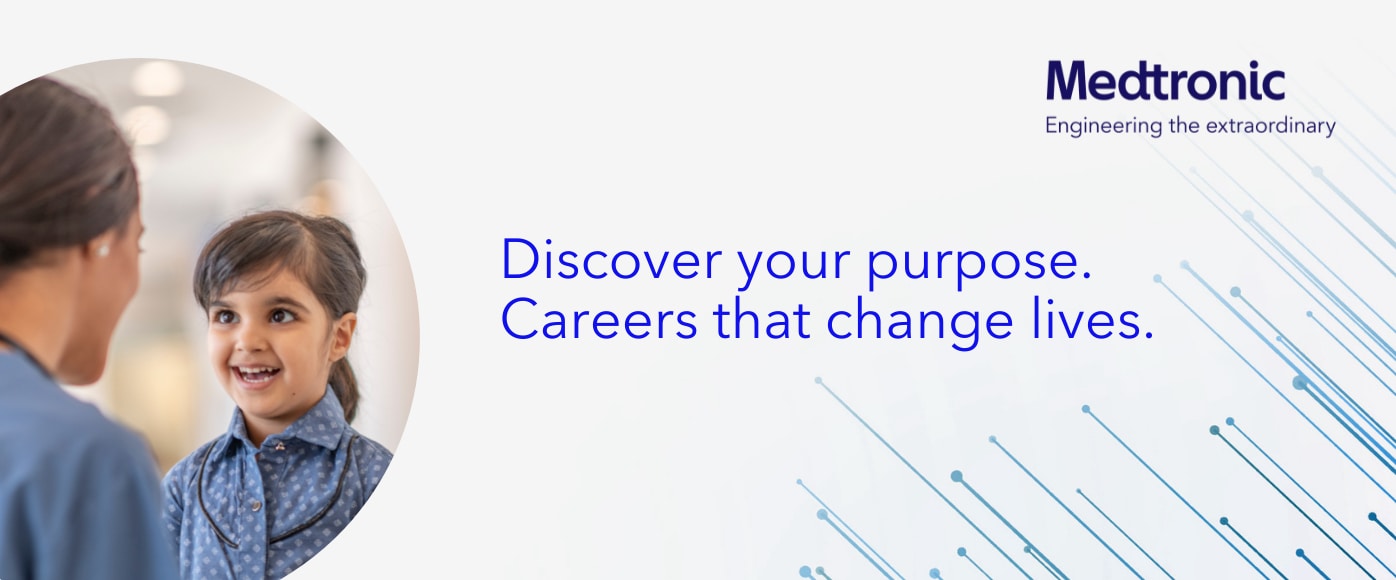 Senior Pricing Strategy Analyst for Diabetes & Neuroscience - CEE (Central Eastern Europe)
ABOUT MEDTRONIC
Bold thinking. Bolder actions.
We are Medtronic.
We lead global healthcare technology and boldly attack the most challenging health problems facing humanity by searching out and finding solutions. Our Mission — to alleviate pain, restore health, and extend life — unites a global team of 90,000+ passionate people. Powered by our diverse knowledge, insatiable curiosity, and desire to help all those who need it, we deliver innovative technologies that transform the lives of two people every second, every hour, every day. Expect more from us as we empower insight-driven care, experiences that put people first, and better outcomes for our world.
In everything we do, we are
engineering the extraordinary.
Careers that Change Lives
This is an exciting opportunity for a high potential, analytical, pro-active candidate to join the Diabetes & Neuroscience Strategic Pricing Team. This person, reporting to the Strategic Pricing Manager, Diabetes & Neuroscience for CEMA, acts as the liaison between the Marketing and Offer Development teams for Pricing responsibilities including creation of new product pricing, scenario modeling and financial analysis. The individual will also provide guidance to Marketing on fine tuning new product pricing strategies, implementation of Marketing promotions and tracking price volume initiatives. With in-depth knowledge and understanding of company products, pricing programs and market trends, the individual will help to establish strategic pricing processes and procedures as well as pricing analytic models. This person will interact with Marketing, Shared Services, Legal, Sales and Offer Development team members during the pricing development process.
In return, we will provide you with world-class training, development opportunities and the opportunity to work in a varied and challenging role. Our offer package will include a competitive salary and other great benefits.
For this role, you will be expected to be located in Czech Republic, Slovakia, Poland or Hungary and will be responsible for Diabetes & Neuroscience Products in whole CEE region.
A Day in the Life
We offer you a position where you can demonstrate your analytical skills within a vibrant environment that provides a platform for you to use your experience to deliver our business objectives. You will;
Partner & support the sub-regional leadership, commercial and marketing team, this role will have to implement the regional pricing foundation defined by the region with appropriate processes and KPI's.
Be responsible for creating the local pricing culture; supporting the standardization of tools, processes and metrics across the different markets within the sub-region, ensure sustainability and best in class service.
Provide business support in the form of set up and maintenance of all pricing in Vendavo / SAP for list price, targets, floors for Medtronic portfolio, contracts / deals, promotions, discounts, rebates and distributor pricing.
Train business counterparts on pricing systems and troubleshoot issues.
Manage the relationship with the Center of Excellence who provides direct business support in the form of set up and maintenance of all pricing in Vendavo for list price, targets, floors for Medtronic portfolio, contracts / deals, promotions, discounts, rebates and distributor pricing.
Collect relevant information to support quality pricing decisions and present analysis.
Partner with Business and Marketing organization on regional level to drive correct pricing strategy of product launches and new business models.
Drive and monitor compliance to strategy, target prices and price and price volume initiatives.
Perform other related duties as assigned.
Must Haves
Bachelor's degree in Economics, Finance, Accounting or Business Administration.
Min 6 years of experience in pricing and/or commercial finance.
Strong proficiency in Excel.
Problem solving, solution finding and decision making oriented; master navigating through a complex matrix environment with multi-cultural & multi-functional components.
An entrepreneurial / proactive approach is required to design new concepts / processes and successfully drive internal buy-in from all levels of the organization.
Excellent analytical skills and ability to translate analytics into meaningful messages for stakeholders.
Team player, who can work in a fast paced environment, copes with deadlines and manages simultaneously several tasks and maintains a positive and enthusiastic attitude.
Strong English communication skills both verbal and written.
Nice to Haves
Master's degree preferred.
Previous healthcare experience a plus in either of the following functions: pricing, strategy, finance, reimbursement, marketing in CEE with proven track record on successful execution, business partnership and process improvement.
Knowledge of the product lines and therapies.
Insight into legal, regulatory and compliance requirements. Working knowledge of Vendavo pricing software.
Your Answer
Is this the position you were waiting for? Then please apply directly via the apply button!
Send CV to the company