Ľutujeme, spoločnosť ponúkajúca danú pracovnú pozíciu ukončila zverejnenie ponuky na stránke.
Ďakujeme za porozumenie.
Zobraziť podobné ponuky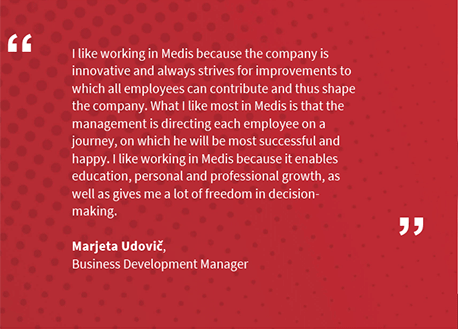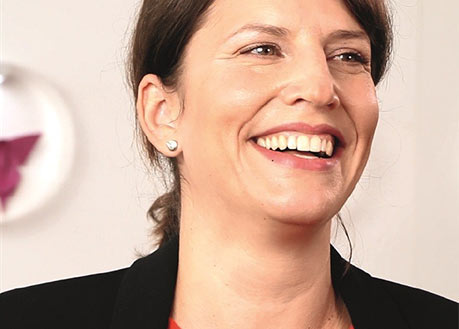 Medis Pharma s.r.o. is a part of the international pharmaceutical company Medis, with its headquarters in Ljubljana, Slovenia. Medis has been founded in 1989 and currently employs more than 350 recognised experts across the Central and Eastern European region. Medis is preferred commercial partner of many of the leading global innovative pharma and biotech companies. Our mission is to make the most advanced and effective medical treatments accessible to every patient in the region, by leveraging our marketing know­how, scientific expertise and product knowledge. The satisfaction and engagement of our employees are our key principles.
Key Account Manager Hospital Care (m/f)
Apply until: 15. 07. 2022
We offer
Professional, supportive, dynamic and proactive working environment
Creative and diverse work at new subsidiary of international pharmaceutical company
Autonomy and flexibility in organization of work
Job security and long­term employment opportunities, including international experience
Regular professional training & continuous opportunities for personal and professional development
Stimulating compensation and benefit package
Innovative product portfolio
Your responsibilities
will be to inform and educate medical professionals about products individually, to organize lectures and local meetings, and also take care of sales and sales monitoring. You will be responsible for implementation of promotional strategies and respective activities to ensure achievement of the business targets. Your work will involve a lot of communication and negotiation with different healthcare professionals, as well as planning and organization, therefore such skills are of importance.
Our expectations
University degree in natural sciences (pharmacy, medicine, biomedicine, biology, biochemistry or similar)
Minimum 4 years of experience in sales in pharmaceutical industry; commercial roles are advantage
Experience in anaesthesia and critical care medicine is an advantage
High degree of independence and reliability
Result orientation and great organisational skills
Communication and negotiation skills
Driving licence (B category)
Excellent knowledge of English
Fluency in Microsoft Office suite (Outlook, Excel, Word, PowerPoint, etc.)
If you believe you can meet our expectations, you are kindly invited to convince us with your application via our web page www.medis.health under section Our Talents. Please apply in English language.
MEDIS GROUP




Send CV to the company