Ľutujeme, spoločnosť ponúkajúca danú pracovnú pozíciu ukončila zverejnenie ponuky na stránke.
Ďakujeme za porozumenie.
Zobraziť podobné ponuky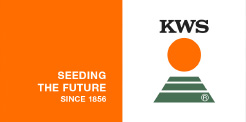 Online Marketing Specialist
Field of Work: Marketing & Sales | Location: Bratislava, Bratislava, SK | Legal Entity: KWS Semena S.R.O. (0084)
Contract Type: Regular | Is Full Time?: Yes | Onsite/ Remote: Hybrid Working Within Country | Job ID: 11318
The role of the Marketing assistant located in Bratislava is to support marketing to the Country/Sales Manager and Marketing manager and the sales team. Also contact and cooperation with internal (mainly head office in Einbeck, Central Europe region) and external partners (primarily online/offline services providers). The job position is full-time and on a permanent base.
Key Responsibilities:
Implementation of KWS online marketing strategy in the Slovak market.
Creation and adaptation of digital content.
Implementation of corporate design and campaigns from headquarter, but also an creation of local content.
Responsibility for our digital marketing - accounts administration, content creation, campaigns (Facebook, YouTube, PPC).
Administration of our app myKWS.
Company website administration, SEO.
Online event preparations.
Evaluation and analyses of all online marketing activities (e.g. in Google Analytics), propose new solutions and next steps.
Development and implementation of customer journeys in Sales Force - Marketing Cloud.
Support other teams and communicate with marketing agencies.
Reporting to the marketing manager.
Support in organization of customer events etc.
Core Competencies:
Apply and implement general and specific KWS marketing recommendations and standards. Creative approach to tasks.
Ability to demonstrate and utilize marketing knowledge and skills.
Ability to focus on the desired outcome within the marketing plan, meeting established metrics.
Building effective working relationships with colleagues within Slovakia, the KWS Group, and third parties.
Communicate clearly and effectively in Slovak and English, both written and oral form.
Sharing experiences within KWS Semena and the KWS Group. Continuous personal development in the field of marketing.
Knowledge, Skills & Experience:
Experience with Digital Marketing (PPC, SEO, Facebook, YouTube) and Google Analytics with proven experience of at least 1 year.
Excellent communication skills in Slovak (native speaker) and English (B2).
Video and picture editing and adaptation with Basic Photoshop, GIMP, or similar tools.
Ability to create texts online or adapt texts from existing materials.
Development and implementation of customer journeys in Sales Force - Marketing Cloud is an advantage.
Ability to work as part of a team.
Ability to follow company design manual, guidelines, and standards.
Independent and innovative approach to work.
Time and space flexibility in order to achieve desired results.
Ability and will to learn new things.
What we offer:
Competitive salary starting from €1700, based on qualifications
An international and diverse team
13th salary
Profit-related bonus scheme
Professional training and development opportunities
Did we spark your interest?
Then apply via our online portal and send us your documents (cover letter, resume, certificates). We look forward to getting to know you!
About KWS
Send CV to the company