Ľutujeme, spoločnosť ponúkajúca danú pracovnú pozíciu ukončila zverejnenie ponuky na stránke.
Ďakujeme za porozumenie.
Zobraziť podobné ponuky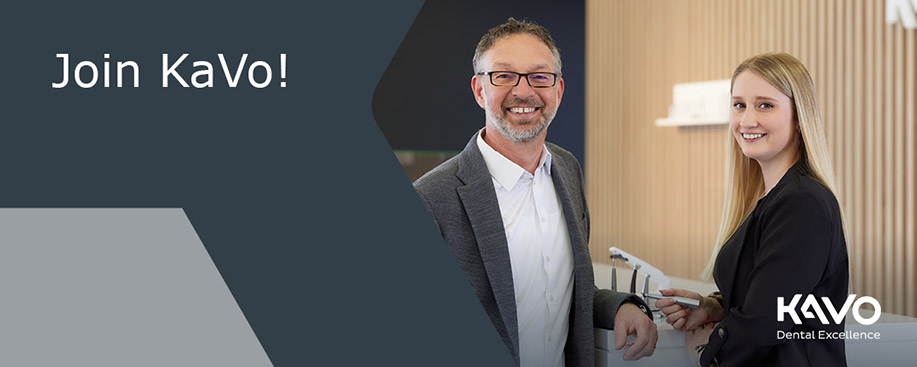 Sales & Product Specialist (m/f/d) Dental Products Slovakia
Slovakia, remote | at the earliest possible date
KaVo Dental's main offices are in Biberach, Germany and the company has been one of the leading businesses in international dentistry for more than 100 years. Around 1,600 employees are united by a common goal: To develop, manufacture and successfully market innovative, high quality treatment units, instruments and product-related services. As a team, we are constantly implementing solutions to make modern dentistry better and better – that's how we inspire dentists around the world
Let`s work together as a team for one of the most beautiful things in life:
A healthy smile. As part of the KaVo family, we want to inspire and encourage you to develop your full potential with us.
What you can expect:
future-proof workplace
highly varied work
attractive remuneration
flexible working hours
individual career prospects
What your duties will include:
Sell KaVo products in conjunction with our Dealer Sales Representative
Train and coach dealer partner's Sales Representative (co-travel) on how and why to sell KaVo products to oral health professionals
Generate new leads, develop a strong sales/service funnel, and implement strategies to increase short and long-term market shares through engagement with dealer partners
Support dealers with hard- and software-related issues
Perform product demonstrations and trainings with oral health professionals
Support and participate in field installations
Develop and maintain relationships with key opinion leaders
Provide monthly/quarterly revenue and unit projections to improve the accuracy and planning of sales forecasts
Prepare and monitor customer visits, as well as report on its activity using our CRM tool
<
What sets you apart:
High school degree and professional experience in a dental field
Proven track record of achieving sales targets and objectives
Fluency in English; local language skills highly recommended
Strong customer, service and results orientation as well as profound relationship building skills
Routine in working in an international environment
Willingness to travel within the assigned region (overnight travel will be required)
Valid driver's license
We look forward to receiving your application!
Please send all documents in a single PDF file with the reference number HRI-22-032 to: [email protected]
Cover letter including salary expectations | Curriculum Vitae | References
Got any questions?
Tanja Ehrhart will be happy to help you: P.: +49 7351/56-1209
Send CV to the company