Ľutujeme, spoločnosť ponúkajúca danú pracovnú pozíciu ukončila zverejnenie ponuky na stránke.
Ďakujeme za porozumenie.
Zobraziť podobné ponuky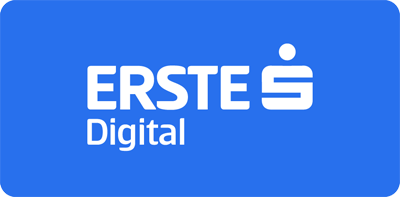 The future of banking is digital, and IT is the key to this change. Erste Digital is the digital enabler that drives innovative IT solutions for Erste Group, the leading banking group in CEE. Our service involves "run the bank" as well as "change the bank" activities. Our more than 2,000 IT experts and enthusiasts deliver best-in-class IT solutions and services to all Erste Group entities and by this directly to Erste Group's more than 16 million customers. Are you ready to work for one of the most innovative and largest IT companies in the CEE region? Then hit the "apply now" button.
Big Data Engineer for Group Data Acquisition (all genders)

Location:
Bratislava

Working-Hours:
Full-time

Occupation Area:
IT

Company:
Erste Digital
Erste Digital is the IT service provider for Erste Group bank, one of the leading banks in Central and Eastern Europe. Erste Digital thus provides development, implementation and integration as well as operation of group-wide solutions. Aimed at offering the best service at the best price, Erste Digital plays a key strategic role within Erste Group.
Group Data Acquisition department is part of the Data Division and is reliable and professional IT partner for business customers to fulfill the group BI, regulatory and non-regulatory analytical needs. It is designed as the primary integration point to acquire all relevant data sources (group data systems, local AT banks, CEE countries) for its further processing and analysis to support our business partners and users
The team's responsibilities include:
Build the Group Data Lake and other Hadoop-based solutions to grow to maximum extent in terms of the usability and benefit for the bank
Building the know-how of the Cloud technologies to develop cloud-based solutions
Support for data lake consumers with their free-form analytics, data discovery needs and data-science activities
Acquiring the data from the respective local AT banks, CEE countries and various group source systems
Being the first DQ gate ensuring the data fulfill the predefined data constraints and rules
In this role we expect you to:
Integrate and implement ETL process for the various source systems for both batch and streaming data integrations
Contribute to the architecture and design of how to build and extend our Hadoop-based solutions
Collaborate with business and IT users in the area of Machine Learning, Data Science, BI and DWH
Identify and drive various innovations/improvements through participation in research projects, exploring and evaluating new technologies (cloud, streaming, graph DBs, …)
Be a reliable and proactive person that drives the topics on their own
Possess a knowledge of Hadoop, Oracle or Cloud technologies is an advantage
Support (B-1 + B-2) management and employee level with their technical and strategical questions
Be fluent in English (written and also oral communication is required)
Our Offer
We care for your personal well-being and career development while actively supporting your educational needs
We're a team of experienced IT enthusiasts who love to exchange ideas and push the boundaries
We provide a relaxed, professional environment and all the hardware & software you need to work efficiently
Work on the new technologies and concepts being discussed worldwide
We encourage regular conference visits and multiple chances to shine
An opportunity to work with a motivated, ambitious multi-national team and to cooperate with many colleagues, different roles and units across the Erste Group in our region.
Very diverse job in an interesting and dynamic field with excellent perspectives
Pension saving paid by us, Paid sick-leave and 4 days of extra holiday per year
Language courses, support for learning and development,good care of physical and psychological health
Working from home, virtual office, working while riding a bike. What ever and how ever you do your best work - is fine by us.
New Work is not just another buzz word to us. We proactively adapt to the ever-changing work environment of today
A competitive and performance-related salary dependent on your professional and personal qualifications is granted - We are obliged by law to quote the minimum wage of EUR 3.000,- gross per month for this position. But this is just a formality - we would be happy to talk about your salary in person!