Ľutujeme, spoločnosť ponúkajúca danú pracovnú pozíciu ukončila zverejnenie ponuky na stránke.
Ďakujeme za porozumenie.
Zobraziť podobné ponuky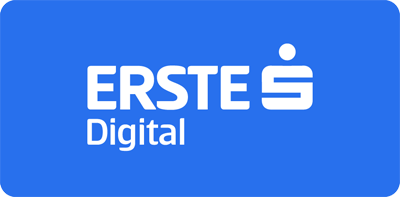 The future of banking is digital, and IT is the key to this change. Erste Digital is the digital enabler that drives innovative IT solutions for Erste Group, the leading banking group in CEE.
Solution Specialist / 2nd level application support (all genders)

Location:
Bratislava

Working-Hours:
Full-time

Occupation Area:
IT

Company:
Erste Digital
Our service involves "run the bank" as well as "change the bank" activities. Our more than 2,000 IT experts and enthusiasts deliver best-in-class IT solutions and services to all Erste Group entities and by this directly to Erste Group's more than 16 million customers. Are you ready to work for one of the most innovative and largest IT companies in the CEE region? Then hit the "apply now" button.
Application Operation department is looking for a Solution Specialist to support bank solutions in area of Credit Risk Management. Join us in our journey to provide excellent application management services and to grow within international company servicing the entire Erste Group.
Your Tasks
In this role you will cover mainly:
2nd level support to applications
Troubleshooting and resolving incidents within the SLA
Communicating with the customer, service desk and 3rd level support
Delivering standard service /operation requests
Monitoring and preventive care activities
Your Background
Strong application support experience, incident/problem/change management
Strong written and oral command of English + at least passive German is advantage
Good technical ability within Windows/Linux/Unix environments ideally including scripting/automation with one of python/shell/Perl etc.
Good appreciation of Databases, eg SQL Server/Oracle and associated queries
Experience with workflow engines, ideally UC4 (Automic)
Well structured, well organized, result driven, are used to work with ticket based workflow tools (Atlassian, Service Now,…)
Good customer/user facing skills
Our Offer
If you will join us, you can enjoy:
An autonomous and diversified position in a team filled with professionals in a truly international environment
Flexible working time and home office
Opportunity to speak English on a daily basis
A pension fund, paid by us, paid sick leave
4 extra days off per year
Language courses, support for learning and development
Good care of physical and psychological health
And much more…
We are obliged by law to quote the minimum wage of EUR 2000,- gross per month for this position but the final offer depends on your experience.
Send CV to the company