Ľutujeme, spoločnosť ponúkajúca danú pracovnú pozíciu ukončila zverejnenie ponuky na stránke.
Ďakujeme za porozumenie.
Zobraziť podobné ponuky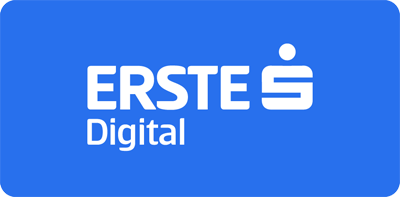 Make a difference in the financial life of millions of people: At Erste Digital you are co-creating the digital future, in which better financial health is possible. #believeinyourself
Power Platform Specialist (all genders)

Location:
Bratislava

Working-Hours:
Full-time

Occupation Area:
IT

Company:
Erste Digital
The future of banking is digital, and IT is the key to this change. Erste Digital is the digital enabler that drives innovative IT solutions for Erste Group, the leading banking group in CEE. Our service involves "run the bank" as well as "change the bank" activities. Our more than 2,000 IT experts and enthusiasts deliver best-in-class IT solutions and services to all Erste Group entities and by this directly to Erste Group's more than 16 million customers. Are you ready to work for one of the most innovative and largest IT companies in the CEE region? Then hit the "apply now" button.
You will be part of our Scrum Team named Digital Workplace, searching for a team player who can also empower colleagues and share knowledge amongst the team. The future colleague we are looking for will be working for M365 enterprise client with explicit focus on Microsoft technologies and and contact to business.
Your particular tasks will include:
developing applications using Microsoft Power Platform components: Power Apps, Power Automate, Power BI, Power Virtual Agents, Dataverse
integration of those components into Microsoft and Azure ecosystems
working in SCRUM methodology, together with the Product Owner and our Scrum Master
working in close collaboration with IT and business as well
you will use your strong analytical skills when receiving User Stories, knowing how to solve them with Power Platform Components, how to propose Security, Governance and Infrastructure conform Solutions, licensed in the most valuable way for our customer.
your engineering skills are also expected to be used in this regards
What should you bring with you:
at least 3 years of experience within IT and business side
strong development skills for applications using Microsoft Power Platform components (Power Apps, Power Automate, Power BI, Power Virtual Agents, Dataverse)
knowledge about and experience with: Azure Logic Apps, Resource Groups, Runbooks and Pipeline usage
Power BI knowledge and experience with related Infrastructure, as well as combining above components with Power BI Dashboards
knowledge about integration and usage of SharePoint utilizing those components (SharePoint developing background is a plus)
ability to organize yourself as well as your projects.
fluent spoken and written English is a must (German is a plus)
The following abilities are considered as an advantage:
knowledge about Power Platform Licensing structures, Licensing possibilities, ALM implementations
experience in database environment and DWH, Data Lake modeling, tuning and optimization
Experience in developing Microsoft BI Solutions (including MS Synapse Analytics, MS SQL Server Integration, Analytics and Reporting Services, MS DWH, MS Power BI, Databricks / Lakehouse using SPARK and Databricks ML, XLCubed) and hybrid data architectures
Experience in migrating onPremise DWH solutions to cloud solutions based on MS Azure technology.
Experience working in distributed teams and following SCRUM / SAFe methodology in Azure DevOps.
Experience with hybrid (onPrem and Cloud) architectures with a focus on Analytics / Data Science / BI and Machine Learning.
Our Offer
We care for your personal well-being and career development while actively supporting your educational needs
We're a team of experienced IT enthusiasts who love to exchange ideas and push the boundaries
We provide a relaxed, professional environment and all the hardware & software you need to work efficiently
Work on the new technologies and concepts being discussed worldwide
We encourage regular conference visits and multiple chances to shine
An opportunity to work with a motivated, ambitious multi-national team and to cooperate with many colleagues, different roles and units across the Erste Group in our region.
Very diverse job in an interesting and dynamic field with excellent perspectives
Pension saving paid by us, Paid sick-leave and 4 days of extra holiday per year
Language courses, support for learning and development,good care of physical and psychological health
Working from home, virtual office, working while riding a bike. What ever and how ever you do your best work - is fine by us.
New Work is not just another buzz word to us. We proactively adapt to the ever-changing work environment of today
A competitive and performance-related salary dependent on your professional and personal qualifications is granted - We are obliged by law to quote the minimum wage of EUR 3.200,- gross per month for this position. But this is just a formality - we would be happy to talk about your salary in person!
Send CV to the company