Ľutujeme, spoločnosť ponúkajúca danú pracovnú pozíciu ukončila zverejnenie ponuky na stránke.
Ďakujeme za porozumenie.
Zobraziť podobné ponuky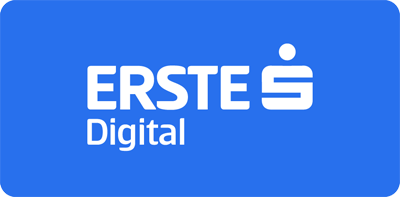 Make a difference in the financial life of millions of people: At Erste Digital you are co-creating the digital future, in which better financial health is possible. #believeinyourself
Pega Lead System Architect (all genders)

Location:
Bratislava

Working-Hours:
Full-time

Occupation Area:
IT

Company:
Erste Digital
With top notch technology, we drive the realization offers the Group's vision: To provide human banking in digital times, and to build Financial Health for over 16 million customers in the CEE region.We aim to attract and develop the best talent and aspire to be an IT employer beyond compare.We are Erste Digital. We are #digitaltotheheart
The department Digitization & Sales aims solving problems by building scalable and sustainable solutions that help our customers. Our portfolio includes products that offer services to our banking customer, as well as the bank employees. To deliver solutions that make our customers happy, we have built a team which owns a broad range of skillset and are always seeking new challenges. We are looking for a Pega Lead System Architect to breach the gap between business problems and Pega Landscape. As a Pega Lead System Architect you will bring your technical background and Pega Know-how in the whole software lifecycle, starting with defining if an application is Pega applicable to the hands-on implementation of complex features and configurations.
Your Tasks
Work closely with business, Pega Business Architects and Requirement Engineers to validate requirements and design solutions
Work on story refining, development and quality assurance while having the end-to-end process in mind
Participate in the CoE team to monitor the enterprise architecture abstraction and make sure that best Pega patterns are implemented adequately
Perform Peer code review to ensure quality standards
Work collaboratively within multiple cross-functional and multi-vendor teams to ensure project timelines and quality requirements
Be proactive in identifying and rectifying any existing tech debts
Your Background
More than 5 years of experience in PEGA Platform, Pega Infinity, PEGA UI, PEGA KYC, CLM, Pega Deployment Manager, Pega Decisioning, nice to have (Smart Investigate)
Required to have CLSA (Certified Lead System Architect) certificate or acting for 3+ years as Pega technical leader in large scale projects
Hands-on mentality and solid knowledge of in Integration components - REST, SOAP Service implementation in PRPC, MQ, Kafka Integration
Must have extensive working experience on connectors, services, data pages, all declarative rules, agents, security rules, Reporting, Automated unit testing. etc.
Experience with Situation Layer Cake concepts
Pega Version Upgrade, handling parallel development, Indexing, Archiving & Purging, Session management, Customized logging, crafting custom Guiderail, very good knowledge on SMA
Good communication and presentation skills as well as good stakeholder management skills
Prior experience working in Scrum teams and demonstrating Agile principles are an advantage
Our Offer
we provide a relaxed, professional environment and all the hardware & software you need to work efficiently (e.g. Laptop, mobile device, licenses...)
we care for your personal well-being and career development while actively supporting your educational needs
work on the new technologies and concepts being discussed worldwide
an opportunity to work with a motivated, ambitious multi-national team and to cooperate with many colleagues, different roles and units across the Erste Group in our region.
very diverse job in an interesting and dynamic field with excellent perspectives
working-time flexibility + hybrid way of working (home-office/ on-site)
pension saving and paid sick-leave paid by us
4 days of extra holiday per year
language courses, support for learning and development
good care of physical and psychological health
we are obliged by law to quote the minimum wage of EUR 3 600,- gross per month for this position
Send CV to the company