Ľutujeme, spoločnosť ponúkajúca danú pracovnú pozíciu ukončila zverejnenie ponuky na stránke.
Ďakujeme za porozumenie.
Zobraziť podobné ponuky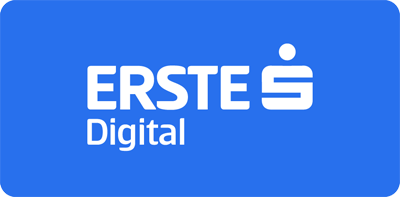 We don't wait for the future to happen, we create it. We are ahead, we are fast. We are digital to the heart.
Solution manager for Compliance Advanced Analytics Platform/Datamart

Location:
Bratislava

Working-Hours:
Full-time

Occupation Area:
IT

Company:
Erste Digital
The future of banking is digital, and IT is the key to this change. Erste Digital is the digital enabler that drives innovative IT solutions for Erste Group, the leading banking group in CEE. Our service involves "run the bank" as well as "change the bank" activities. Our more than 2,000 IT experts and enthusiasts deliver best-in-class IT solutions and services to all Erste Group entities and by this directly to Erste Group's more than 16 million customers. Are you ready to work for one of the most innovative and largest IT companies in the CEE region? Then hit the "apply now" button.
The Compliance & Operational Risk department works to operate and enhance existing solutions in the area of Capital Market Compliance, Anti Money Laundering, Fraud Detection, Sanctions & Embargoes, Whistleblowing, and more. We are currently supporting the Erste Group Agenda to modernize and enhance solutions, infrastructure and services via the running Leading Compliance Program.As Solution Manager for the CAPS (Compliance Advanced Analytics Platform and Services) Solution, you service all major Group entities and maintain the good standing of our Group solutions. To fulfill your role, you are in daily close and trustful collaboration with IT and business experts and carry responsibility for daily Operations. You also actively design the Service delivery in alignment with the Compliance Team and support projects/change initiatives within the Compliance area. In this role, you are also the direct contact towards vendors and service suppliers.
Your Tasks:
Carrying Operations responsibility for the Compliance Agile Data Mart and support our Machine Learning Model Development, Data provisioning and Reporting Use Cases
Building and maintain strong relationships with IT and Business Counterparts, and provide day-to-day advice and support
Maintaining good working relationships with CEE IT stakeholders as well and ensure the good standing of our Group Solutions
Coordinating, advise and support Business Analysts/Consultants and Solution Analysts during the implementation of new and updated functionality of your respective service/solution portfolio and secure with the respective project manager and/or product owners adequate testing and delivery in agile team setups
Designing, ensure, and coordinate incident and problem resolution in close cooperation with the respective IT functions (Experts, Helpdesk, Compliance Team) and process managers (Product Owners, IT Service Desk etc.)
Acting as SPOC for Line Management during the major incident/problem escalation procedures for your respective service/solution portfolio or within escalation from project activity
Supporting in budget planning and contracting for your solutions
Your Background:
You have at least 5 years of experience as a Solution Manager/Analyst or similar
You bring the following technical skills
SQL advanced / expert level
Bash scripting
Python programming basics (being able to read basic code)
Experience with micro-service architecture / Kafka is a plus
You exhibit a customer-focused "getting things done" attitude and create transparency towards your work and complexities of problem solutions in order for your clients to make informed and economic decisions based on your guidance
You have an analytical mindset and approach troubleshooting in a well-structured manner
You are clearly able to organize yourself and communicate with clients proactively, preventing unnecessary escalation to line management or service providers
You worked in an agile environment before or are interested to bring the slogan "empowering experts" to life in agile teams
Our Offer:
The opportunity to work with a motivated, ambitious, multi-national team and to cooperate with many colleagues, functions and units across the Erste Group in our region. We will support your professional and personal development.
A competitive and performance-related salary dependent on your professional and personal qualifications. We are obliged by law to quote the minimum wage of EUR 2500,-- gross per month for this position, but this is just a formality - we would be happy to talk about your actual salary in person!
We are proud to be an equal opportunity employer without regard to age, colour, religion, sex, sexual orientation or national origin. We live diversity!
Discover and enjoy the benefits of Erste Group.
Send CV to the company