Ľutujeme, spoločnosť ponúkajúca danú pracovnú pozíciu ukončila zverejnenie ponuky na stránke.
Ďakujeme za porozumenie.
Zobraziť podobné ponuky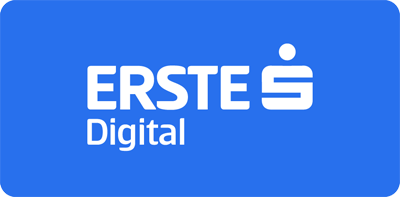 Erste Digital is the IT service provider for Erste Group bank, one of the leading banks in Central and Eastern Europe. Erste Digital thus provides development, implementation and integration as well as operation of group-wide solutions. Aimed at offering the best service at the best price, Erste Digital plays a key strategic role within Erste Group.
Group Data Lake Analyst (all genders)

Location:
Bratislava

Working-Hours:
Full-time

Occupation Area:
IT

Company:
Erste Digital
Group Data Acquisition department is part of the Data Division and is reliable and professional IT partner for business customers to fulfill the group BI, regulatory and non-regulatory analytical needs. It is designed as the primary integration point to acquire all relevant data sources (group data systems, local AT banks, CEE countries) for its further processing and analysis to support our business partners and users.
The team's responsibilities include:
Building the Group Data Lake (GDL) and other Hadoop-based solutions to grow to maximum extent in terms of the usability and benefit for the bank
Supporting GDL consumers with their free-form analytics, data discovery needs and data-science activities
Building the know-how of the Cloud technologies from development and operations perspective
Involvement in the Banks' Cloud transformation process
Acquiring the data from the respective local AT banks, CEE countries and various group source systems
Being the first Data Quality gate ensuring the data fulfill the predefined data constraints and rules
You will:
be responsible for the analytical aspects of the new Group Data Lake requirements
be responsible for integration of new data sources into the Group Data Lake covering
prepare Software Design Specification and logical data modelling requirements
prepare design for workflow orchestration to be implemented for production routine
handover the new changes to production / operation team
provide the support to test teams by analyzing and solving bugs, helping executing test cases and communicating with the customer
support the development teams to analyze requirements and participation on designing the proper technical solution + participate on 3rd level support for our operations team
need to be detail oriented and capable to drive topics on your own
be capable to align with colleagues from different teams without support of PM
possess a knowledge of Oracle and Hadoop technologies
be fluent in English for both written and oral form of communication
Our Offer:
We provide a relaxed, professional environment and all the hardware & software you need to work efficiently (e.g. Laptop, mobile device, licenses...)
We care for your personal well-being and career development while actively supporting your educational needs
work on the new technologies and concepts being discussed worldwide
an opportunity to work with a motivated, ambitious multi-national team and to cooperate with many colleagues, different roles and units across the Erste Group in our region.
very diverse job in an interesting and dynamic field with excellent perspectives
working-time flexibility and hybrid way of working (home-office/ on-site)
pension saving paid by us
4 days of extra holiday per year
language courses, support for learning and development
paid sick-leave
good care of physical and psychological health
we are obliged by law to quote the minimum wage of EUR 2 500,- gross per month for this position, but that is only a number. Let's talk about it in person!
Send CV to the company