Ľutujeme, spoločnosť ponúkajúca danú pracovnú pozíciu ukončila zverejnenie ponuky na stránke.
Ďakujeme za porozumenie.
Zobraziť podobné ponuky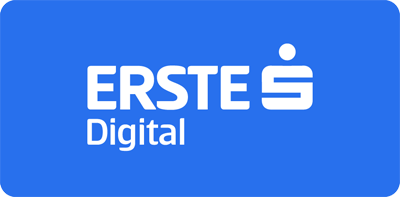 We don't wait for the future to happen, we create it. We are ahead, we are fast. We are digital to the heart.
Communications Specialist (all genders)

Location:
Bratislava

Working-Hours:
Full-time

Occupation Area:
Marketing and PR, IT

Company:
Erste Digital
Erste Digital is the digital enabler that drives innovative IT solutions for Erste Group, the leading banking group in CEE. Our more than 2,000 IT experts and enthusiasts deliver best-in-class IT solutions and services to all Erste Group entities and by this directly to Erste Group's more than 16 million customers.
We are looking for a driven communications specialist, to join our team. Your role will be creating unique, meaningful and shareable communication that makes digital banking understandable and personal. Are you ready to spread the word for one of the most innovative and largest IT companies in the CEE region? Are you ready to work with us?
You will ...
Be a part of Erste Digital's Communications team and work closely together with Erste Group's Brand Management and Communication colleagues in the Newsroom where we create together meaningful content for our clients, employees, and beyond.
Develop communication concepts and strategies
Write texts for digital media (intranet, social media) and print (press releases etc.), that make digital banking topics understandable, personal and impactful
Create video, photo and image content together with the video production and visual design team
Design internal events together with the event team
Manage daily communication as well as complex campaigns, focusing on content production, and in close cooperation with Erste Group's Newsroom team
What you'll bring with you
​​​​​​3+ years of experience working communication, social media expert or journalist
Degree in communication, journalist, economics, or social science
Excellent written and spoken German and English
Experience of managing complex communication projects, including collaborating and communicating efficiently with other departments and external partners
Good knowledge of Power Point and Key Note
Ability to think outside the box and to take direction and feedback
Interest in innovation, digitalization, banking, finance and investments
Why you will like us
​​​​​​New way of working is not just another buzz word to us. We proactively adapt to the ever-changing work environment of today. We have a great office space, but there is also everything you need to comfortable work from home.
We provide an encouraging, dynamic, friendly, and professional environment, with all the hardware & software you need to work efficiently.
We are an international team that closely cooperates with the communication and brand colleagues across Central and Eastern Europe. So you always have an opportunity to share knowledge and expend your world-view, as well as have fun!
We care for your personal well-being and career development while supporting your educational needs
Discover and enjoy the benefits of Erste Group
Erste Group considers the diversity of its employees as key to innovation and success. As employer we are proud to offer everyone equal chances, irrespective of age, skin colour, religious belief, gender, sexual orientation or origin.
We guarantee a competitive and performance-related salary, dependent on your professional and personal qualifications. We are obliged by law to quote the minimum wage of EUR 2.200 gross per month for this full-time position.
Send CV to the company