Ľutujeme, spoločnosť ponúkajúca danú pracovnú pozíciu ukončila zverejnenie ponuky na stránke.
Ďakujeme za porozumenie.
Zobraziť podobné ponuky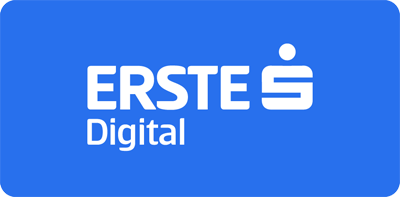 We don't wait for the future to happen, we create it. We are ahead, we are fast. We are digital to the heart.
Agile Coach (all genders)

Location:
Bratislava

Working-Hours:
Full-time

Occupation Area:
IT

Company:
Erste Digital
The future of banking is digital, and IT is the key to this change. Erste Digital is the digital enabler that drives innovative IT solutions for Erste Group, the leading banking group in CEE. Our service involves "run the bank" as well as "change the bank" activities. Our more than 2,000 IT experts and enthusiasts deliver best-in-class IT solutions and services to all Erste Group entities and by this directly to Erste Group's more than 16 million customers. Are you ready to work for one of the most innovative and largest IT companies in the CEE region? Then hit the "apply now" button.
We are looking for an open and emphatic person who embraces change and is willing to help our organization to find our agile way of working. You are curious and love to experiment. You are a networking person, who overcomes hierarchy easily. You are creative and patient. You love pushing things and can motivate yourself as well as others.You will work with other passionate Agile Coaches and Organizational Developer to create our agile way of working.
We expect you to:
Drive our organizational transformation towards an agile culture
Support our management team and build trust with them
Drive closely with our product teams their transformation to an agile way of working
Spread the agile mindset by providing coaching and trainings sessions
Implement tailored agile delivery models jointly with the team
Support the teams to continuously improve
Recognize and initiate required process and infrastructure changes to ensure effective agile team setups
Coach agile projects and act as scrum master for selected initiatives
Participate in agile communities on company level to ensure knowledge transfer
Drive setting up an Agile Coach Chapter
Your Background
​​​​​​​Hands-on experience applying agile methods and organizational change management in a leading role (2 years +)
Very good overview of state-of-the-art methodologies (Kanban, Scrum, Lean)
Self-reliant, empathic personality with whom people quickly build trust
Confident communication with all hierarchical levels
Higher education in a technical or commercial field
Fluent in English, German welcome, another CEE language is a plus
Our Offer
​​​​​​​The opportunity to work with a motivated, ambitious, multi-national team and to cooperate with many colleagues, functions, and units across the Erste Group in our region
​​​​​​​We provide a professional environment and all the hardware & software you need to work efficiently (e.g., MacBook, iPhone, licenses...)
​​​​​​​We care for your personal well-being and career development while actively supporting your educational needs
Discover and enjoy the benefits of Erste Group
Working from virtual office, working life integration defined by you. Whatever and however you do your best work to make your work matters, is fine by us.
A competitive and performance-related salary dependent on your professional and personal qualifications is granted – we are obliged by law to state the minimum wage for this position as 2 800 EUR gross/month. But this is just a formality - we would be happy to talk about your actual salary in person!
Erste Digital considers the diversity of its employees as key to innovation and success. As employer we are proud to offer everyone equal chances, irrespective of age, skin colour, religious belief, gender, sexual orientation or origin.
Send CV to the company