Ľutujeme, spoločnosť ponúkajúca danú pracovnú pozíciu ukončila zverejnenie ponuky na stránke.
Ďakujeme za porozumenie.
Zobraziť podobné ponuky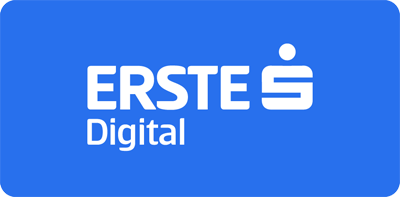 We don't wait for the future to happen, we create it. We are ahead, we are fast. We are digital to the heart.
Requirements Engineer (all genders) #microservices #paas #soa

Location:
Kosice

Working-Hours:
Full-time

Occupation Area:
IT

Company:
Erste Digital
The future of banking is digital and IT is key for this transformation. Erste Digital is the digital enabler driving innovative IT solutions for CEE's leading banking group, Erste Group. We bring Business and IT #strongertogether, creating the future instead of just waiting for it to happen.
The department "Cards and Document Management" is responsible for payment cards, digital payments and document management solutions for Erste Bank and Sparkassen in Austria. One uniqueness of the department is the cooperation with many external partners on national and international level. The target solutions of the department are supporting the core strategy " Digitalization" of Erste Bank and Sparkassen.As our Requirements Engineer, you will be responsible for requirements analysis in an agile environment and assist the customers with the alignment of their requirements. You also elaborate and propose solutions to satisfy the requirements of one or several customers and coordinate/refine the solutions and their implementation with the development and test team. Furthermore, you create user stories for scrum teams based on customer requirements and accept User Stories based on your acceptance criteria.
What you'll bring with you
You bring experience in requirements engineering and creating user stories
You have strong analytical thinking and a technical background
You offer experience with state-of-the-art technologies (Microservices, PaaS, SOA,…) and agile software delivery methods

We like you because
You are passionate about learning, and want to help others learn too
You can stand heat, noise and criticism without losing your smile
You are proactive and self-motivated without the ego to go with it
You have the ability to see the big picture and have a strong quality awareness
You have values and opinions and can articulate them in fluent English
Why you will like us
We care for your personal well-being and career development while actively supporting your educational needs
We provide a relaxed, professional environment and all the hardware & software you need to work efficiently
Work on the new technologies and concepts being discussed worldwide
An opportunity to work with a motivated, ambitious multi-national team and to cooperate with many colleagues, different roles and units across the Erste Group in our region.
Very diverse job in an interesting and dynamic field with excellent perspectives
Pension saving paid by us, Paid sick-leave and 4 days of extra holiday per year
Language courses, support for learning and development,good care of physical and psychological health
Working from home, virtual office, working while riding a bike. What ever and how ever you do your best work - is fine by us.
New Work is not just another buzz word to us. We proactively adapt to the ever-changing work environment of today
A competitive and performance-related salary dependent on your professional and personal qualifications is granted - We are obliged by law to quote the minimum wage of EUR 2.500,- gross per month for this position. But this is just a formality - we would be happy to talk about your salary in person!
Discover and enjoy the benefits of Erste Digital
Send CV to the company