Ľutujeme, spoločnosť ponúkajúca danú pracovnú pozíciu ukončila zverejnenie ponuky na stránke.
Ďakujeme za porozumenie.
Zobraziť podobné ponuky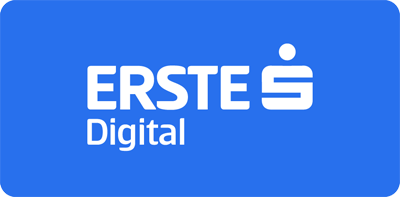 Working at Erste Group means pursuing a common goal and being enthusiastic about shared values. We always treat one another with respect, empathy, and understanding for our diverse backgrounds. This applies to our customers as well as to our employees.
Junior Java Developer for Asset management applications (all genders)

Location:
Bratislava

Working-Hours:
Full-time

Occupation Area:
IT

Company:
Erste Digital
Erste Digital is the digital enabler driving innovative IT solutions for CEE's leading banking group, Erste Group. Technological innovations have fundamentally changed the game. We believe that the future of banking is digital and we want to be among the creators and innovators who redefine it.
The department Web Applications, Reporting & Operations is part of the division Group Corporates and Markets and provides tailored software solutions in Austria and our CEE entities. Asset management is our business. We plan, design and develop new software solutions for our business partners and maintain the legacy systems. We are looking for a junior developer to support our internal software development team.
Your Tasks:
Developing new and already existing applications in middleware (JAVA controller layer, REST API) and/or frontend (Angular)
Deploying web applications into a modern cloud architecture
Support of legacy applications during operations
Analysis and specification of technical requirements
Writing technical specifications for the development team (creating a technical product backlog)
What you bring to the team:
Hands on (minimum 1year) experience with software development (JAVA & Angular would be ideal)
A technical education (FH, university) in the field of computer science, business informatics or IT
Enthusiasm for professional software development and combining legacy systems with new technologies
Interest in banking and the domain asset management
Appreciative communication and passion for teamwork and continuous learning
Solution orientation, organized and structured working method
Very good verbal skills in English (German is a big plus)
Fun at solving complex tasks
What can we offer:
we provide a relaxed, professional environment and all the hardware & software you need to work efficiently (e.g. Laptop, mobile device, licenses...)
we care for your personal well-being and career development while actively supporting your educational needs
work on the new technologies and concepts being discussed worldwide
an opportunity to work with a motivated, ambitious multi-national team and to cooperate with many colleagues, different roles and units across the Erste Group in our region.
very diverse job in an interesting and dynamic field with excellent perspectives
working-time flexibility and hybrid way of working (home-office/ on-site)
pension saving paid by us
4 days of extra holiday per year
language courses, support for learning and development
paid sick-leave
good care of physical and psychological health
we are obliged by law to quote the minimum wage of EUR 1 800 ,- gross per month for this position
Erste Group considers the diversity of its employees as key to innovation and success. As employer we are proud to offer everyone equal chances, irrespective of age, skin colour, religious belief, gender, sexual orientation or origin.
Send CV to the company