Ľutujeme, spoločnosť ponúkajúca danú pracovnú pozíciu ukončila zverejnenie ponuky na stránke.
Ďakujeme za porozumenie.
Zobraziť podobné ponuky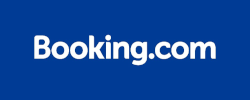 Account Manager - Bratislava
Booking.com
Wage (gross)
From 2 108 EUR/month
Information about the position
Job description, responsibilities and duties
At Booking.com, we make it easier for everyone to experience the world. We began by taking hotel bookings online over 20 years ago and we've been shaping the travel industry ever since. Today, we're building a platform that connects every part of a trip – from a great place to stay to getting there, getting around, seeing the sights and sampling local life.
It all started with one man and a rather good idea. Dutch entrepreneur Geert-Jan Bruinsma realized how useful it would be to connect hotels and guests. From a small office in Amsterdam, he built a website called Bookings.nl. This little startup grew steadily in its first few years. The formula for success was pretty simple: working hard to get it right for our customers.
By 2005, we were well on our way to becoming the market leader for European bookers. This growth did not go unnoticed by other large players in the travel sphere. The Priceline Group (now Booking Holdings) acquired Bookings.nl in 2006 to give us the Booking.com we know today. Despite evolving from a small startup to a global player, little has changed about our company culture. We're open, inclusive and always ready to overcome any challenge. We might be over 20 years old, but we're just getting started.

Booking.com (Slovakia) S.R.O one of the support companies in Slovakia, is seeking an Account Manager in Bratislava.
This is a fixed term contract for one year.

B.responsible:
You support Booking.com BV; you are responsible for informing and consulting its accommodation partners in regards to their business performance, market opportunities and industry trends. You will empower partners on how to use the system, tools and available products of Booking.com BV with the goal of optimizing their performance on the platform and creating an amazing experience for Booking.com's customers.

B.capable:
• Communicating effectively: you can clearly express ideas and information to others and flex your style according to the specific situation and audience
• Managing your market: you excel at evaluating local market characteristics, trends and drivers, and you effectively prioritize and manage the performance of a portfolio of accounts to business value
• Identifying and articulating Partner needs: you are capable to create value for Partners by identifying, clarifying and prioritizing partner needs
• Formulating and positioning solutions: you enjoy creating "win-win" value for partners by matching needs to relevant offerings and presenting these in compelling ways
• Gaining commitment: you have the capability to move partner conversations forward and lead conversations to a successful outcome
• Representing Booking.com: you can exhibit professional behavior and act as a role model of the Booking.com values before, during and after interactions with partners
• Self-awareness, managing and developing yourself: you have the capability to achieve business goals and make the difference in interacting with partners by recognizing the emotions of oneself and of others and to use this information to guide thinking and behavior
Employee perks, benefits
We offer a great company culture, a fast-paced environment and tons of learning opportunities.
Requirements for the employee
Candidates with education suit the position
Secondary with school-leaving examination
Follow-up/Higher Professional Education
University education (Bachelor's degree)
University education (Master's degree)
Language skills
English - Upper intermediate (B2) and Slovak - Upper intermediate (B2)
Driving licence
B
Number of years of experience
2
Personality requirements and skills
B.skilled:
• 2 years of experience in a relevant account management function
• Fluent English and Slovak speaker and writer
• Affinity or experience within e-commerce and/or travel industry
• Pro-active, sense of responsibility and can work independently
• Accurate, strong analytical skills and an eye for detail
• Team player, self-motivated, flexible and open to change
• Positive attitude
• Hotel School, or University background preferred
• Driver's license
• Availability to travel up to 50%
• You already have a work permit to work in Slovakia

Please share your CVs/Profiles in English

If your application is successful, your personal data may be used for a pre-employment screening check by a third party as permitted by applicable law. Depending on the vacancy and applicable law, a pre-employment screening may include employment history, education and other information (such as media information) that may be necessary for determining your qualifications and suitability for the open position at Booking.com.
Send CV to the company